mamahood | hello, month fourteen
Fourteen.
Such a big number.
She's growing so much and her personality is developing in leaps and bounds, which makes it even harder to remember that this constantly moving and babbling little person used to be a tiny baby. I feel like we've been on a roller coaster since she turned a year, and the time between months 13 to 14 have really been wild! Slow down, little one!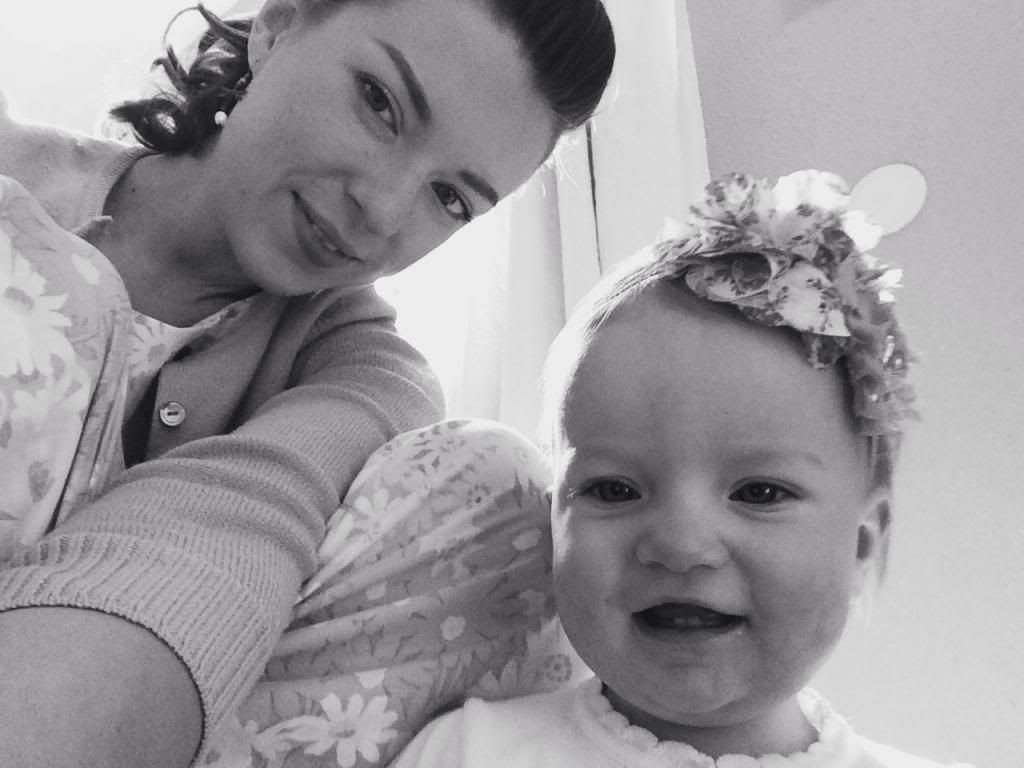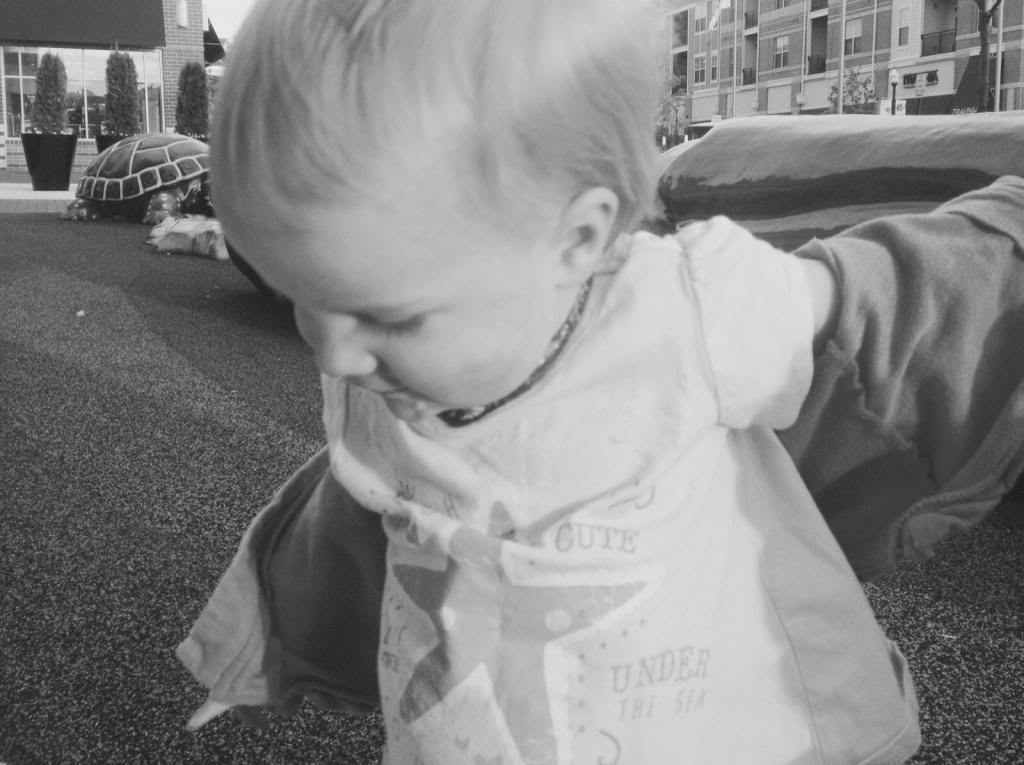 Teething. Vicious, disruptive teething. She was getting one tooth in roughly every 4-6 weeks and had four. But suddenly she decided she couldn't wait any longer and they are all popping through (as in, everything besides the 2-year molars). We have reached the point where nothing seems to help on the really awful days. Just lots of mama cuddles and letting her gnaw a bit on some half frozen fruit (we have a handy mesh holder for that--makes it super easy and less mess!).
Her vocabulary is developing immensely. I had no idea she could attempt some of the words she has. And somehow she also figured out how to say "wha dis?" to us. My mom deciphered that one (I still have not mastered the fine ear needed for totally understanding baby talk). Which means now that we know what she's trying to say, she's saying that and pointing at everything to be told what it is.
She suddenly developed a deep love of carrying around purses. Preferably mine. She likes my stripy Target cross-body bag the best (I shorten the strap for her). I think I may need to thrift a small purse just for her.
Weaning... I have extremely mixed emotions about this. It's been a tough year. I had no concept of how utterly exhausting nursing a baby for over twelve months would be. There were some problems in there, and I struggled a lot with some feelings on my end about how we handled this relationship and who I took advice from. If there is a next time (meaning another baby), there will be a lot I tweak about my approach. She still nurses 1-2 times in a 24 hour period. But even those have tapered off and she's really lost interest the past few weeks.
Food--glorious food! Right now she's enjoying the bounty of the early summertime berries: blueberries are a favorite, with strawberries a close second. She's tried a few other berries as well, but those two I almost always have in my fridge these days.
Wow. Writing all this down puts in perspective just how quickly things do change for babies. Last summer was so laid back in comparison. I miss that quieter time in many ways, but I also longed for more activity last year. The grass is always greener, right? I think we're starting to hit the "fun" point since she's able to express herself more and more. The lesson I think I'm learning is to just enjoy the now. I'm an impatient personality, and sometimes I catch myself daydreaming of the future: when we'll be able to do more independent art activities, when she'll have great command of her vocabulary, etc. And while those things are exciting, I sometimes have to stop and relax a little on how I want time to hurry by. It's a delicate balance that I don't think I'm quite to the point of mastering...